Custom shade sails are great for California's commercial patios.  They protect people, merchandise and equipment.
Commercial shade sails can be designed in many configurations and styles.  They can be free standing structures or attach to existing buildlings.  Their large clearspan capability makes them preferable to other materials.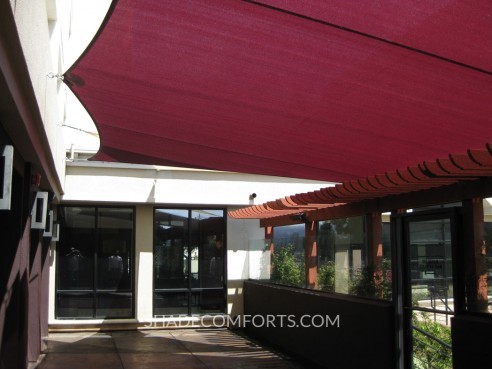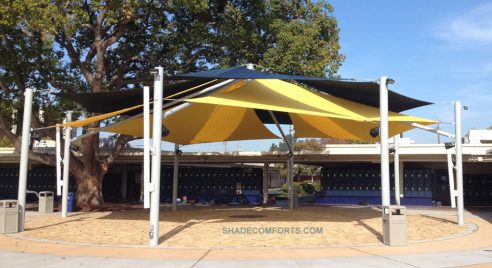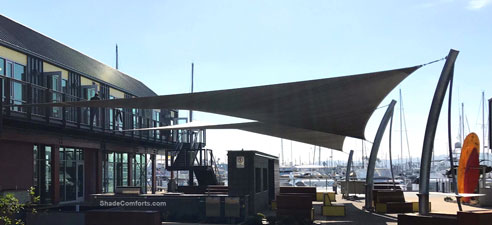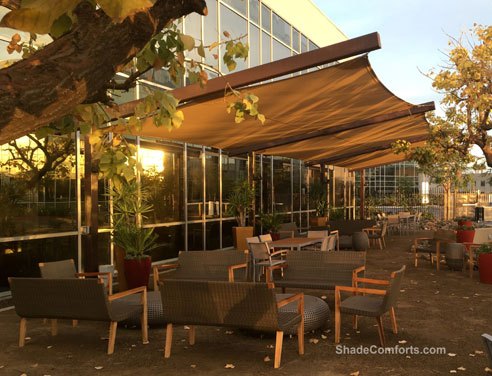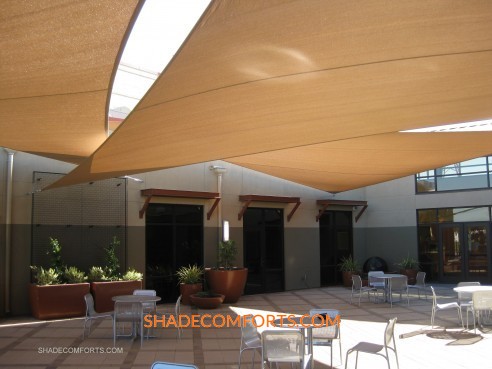 Shade sails can also be erected on rooftop patios with lighting fixtures attached to the posts.  This photo shows a 3rd floor structure on a roof at University of California Irvine.