Shade sails are great over swimming pools & decks at California aquatic centers and water parks.  They can span the water to shade swimmers or simply cover pool-side lounge areas and bleachers.
The cable-tensioned fabrics attach to robust structures or to columns we construct.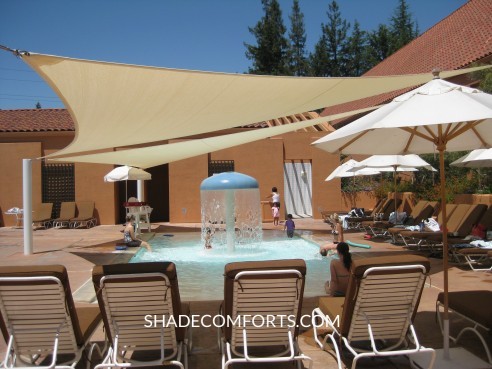 (Pool Shade Sails Structure)
These woven HDPE fabrics shade aquatic centers, park pools, water parks, swim & country clubs, amusement parks, apartment & condominium pools.  Shade sails also enhance community swimming pools, school pools, motel & hotel pools, campground pools, resort pools and swimming facilities at retreat & recovery centers.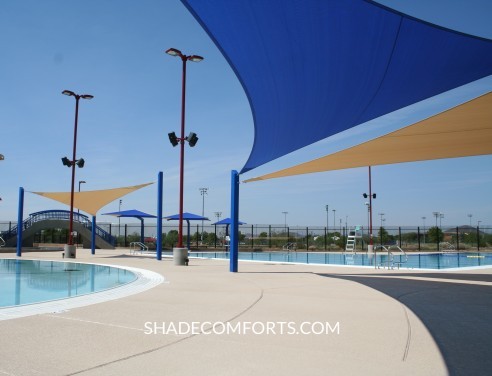 (Aquatic Park Shade Sails Structure)
Beside making pools areas more comfortable…they make them more BEAUTIFUL!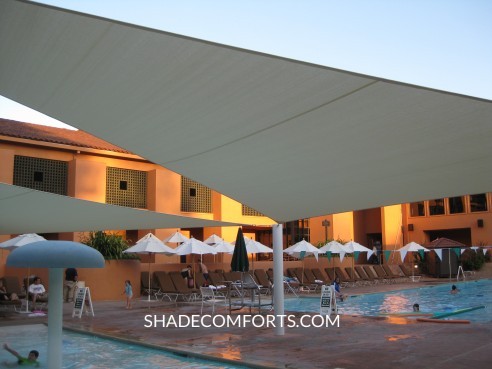 (Los Gatos Pool Deck Shade Sails)