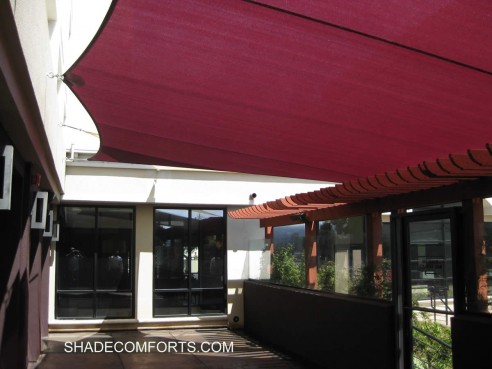 Our tensioned shade sails enhanced the ambiance and comfort of the Houlihan's Restaurant patio in the Holiday Inn at San Francisco International Airport.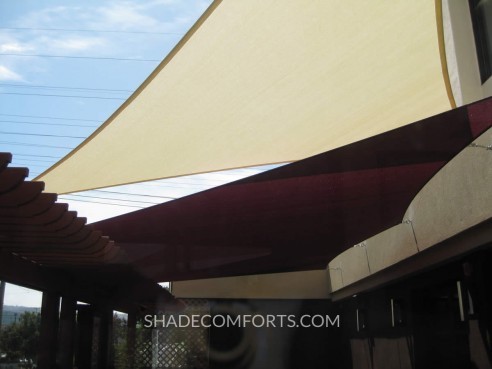 We constructed (2) 14′ tall columns outside the patio.  Three fabrics stretch between them and connect directly into the building.  The stucco finish wasn't strong enough to support the load, so we installed eye bolts directly into the steel beams inside the walls.
See other patio shade sails.