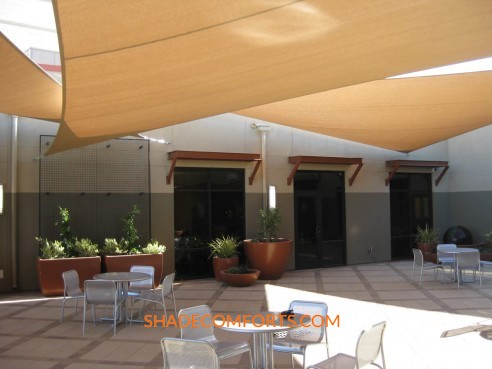 Shade sails cool the courtyard patio at the new Ray and Joan Kroc Community Center in Suisun City, CA.   The corners of all three triangles attach to the walls on three sides of the courtyard.  There are no posts.
Administered by the Salvation Army, this new recreation center is the generous donation of the foundation funded by the McDonald's fortune.  People from nearby communities in Solano County use the facility to play, worship, and congregate.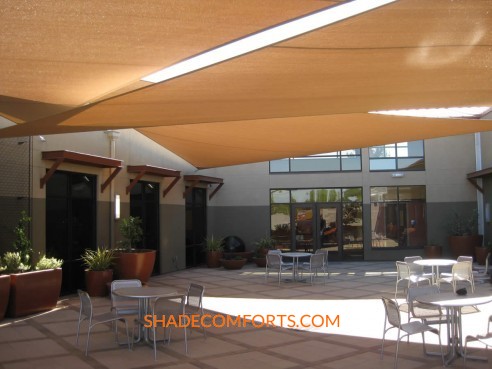 Strong winds are common at this location in the San Francisco Bay-Delta Region.  Attachment points withstand thousands of pounds of load generated by the wind.  Fabrics remain tight and quiet.
We worked with Yamasaki Landscape Architecture to design, engineer, fabricate, and erect the shade sails.  Ascent Builders was the General Contractor for this $multi-million construction project.
See next fabric shade structure project.