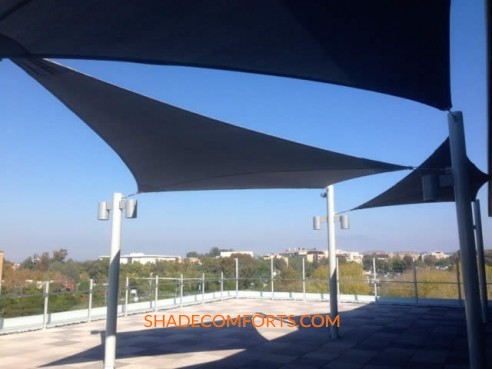 Shade sails cool the 3rd floor rooftop patio at UCAL Irvine in Orange County, CA.  The patio is used for special entertainment functions during days and evenings at the new Gavin Herbert Eye Institute.  There's a spectacular panoramic view of the landscape 43′ below.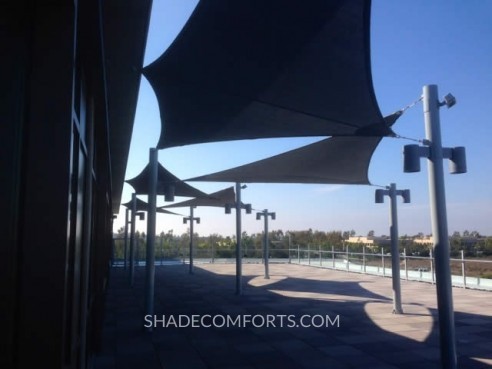 The structure consists of (5) quadrilateral shade sails attached to (9) posts and the vertical face of the building.  The posts are secured to concrete beams below the roofing tiles and are lighted at night.
See next project about outdoor seating shade sails.