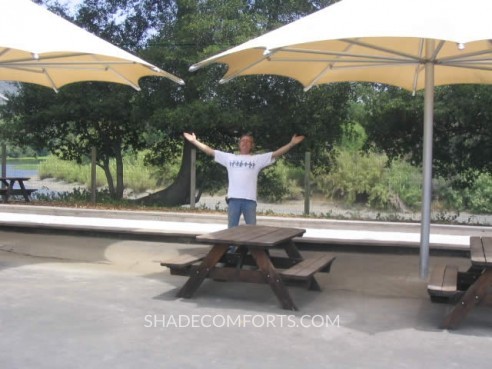 Why do giant umbrellas shade the patio at this Sonoma County vineyard and winery?  Because it is good business!
You see, wine & cheese are great.  But, enjoying them in the shade while playing bocce ball is best!
That's what Davis Family Winery in Healdsburg, California wanted for their wholesale distributors and customers.   Have a good time while enjoying the fruit of their vines.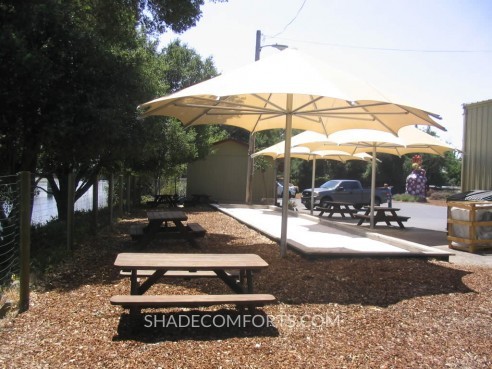 So, we constructed (3) 20′ diameter giant umbrellas to shade the patio and bocce ball court.  These shade umbrellas are engineered to withstand 85 MPH wind and remain permanently open.  They're huge!
Customers have a good time and view the nearby Russian River.
We too had fun.  Our hosts explained some of the mysteries of their wine making craft to us.  We even imbibed a little after hours.
See next CA project of rooftop patio shade sails.