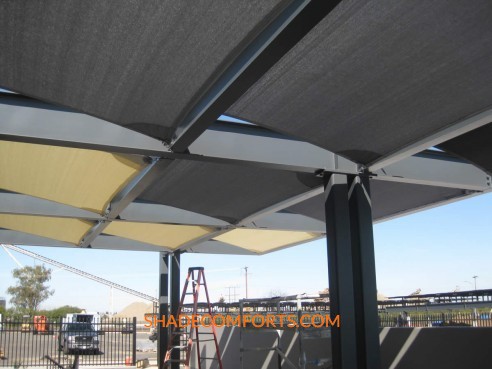 Cable-tensioned shade cloth panels atop an outdoor dining trellis at the new East Campus of Sacramento Municipal Utility District.  They shade employees during lunch and other breaks.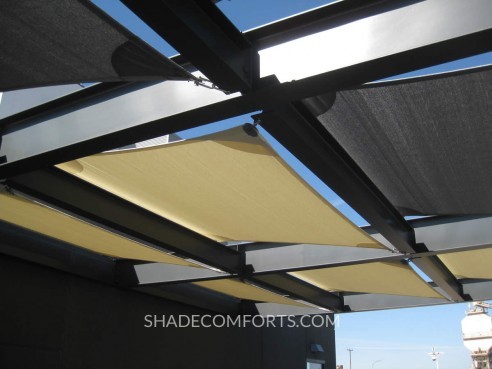 The dining trellis measures 1,500 square feet.  It has a total of (16) shade cloth panels in (4) rows of (4).  There are (3) different colors.
See next fabric shade structure project.