Bay Club in Los Gatos, CA honored us with a contract to construct a shade sail structure over the Children's Pool at this luxurious tennis & swim club. It consists of (3) columns and (2) triangular shade sails extending across the pool.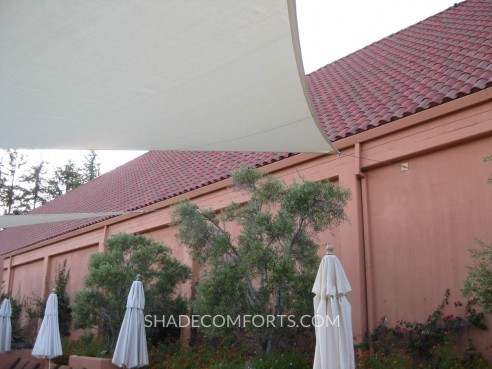 Each fabric connects 18′ high into a concrete wall across the pool.  These attachment points are directly over an area that the customer didn't want to shade.  The solution?  We extended aircraft cable for 10′ from the wall to the fabric.
They liked it!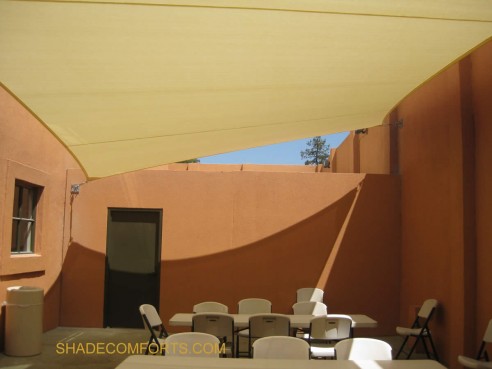 So, they then had us shade the (2) courtyards of their Child Care Center.  We attached a rectangular sail directly into the walls of each courtyard.
See other pool shade sails and shade sails at other Bay Club locations.