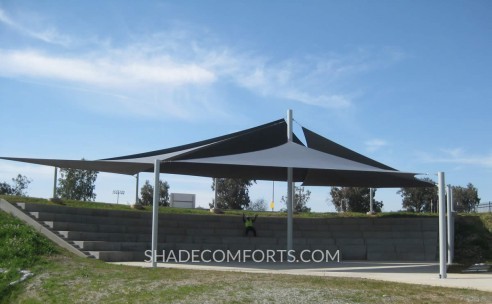 Our shade sail structure covers the new 4,420 square foot amphitheater used for outdoor training sessions at Sacramento Municipal Utility District (SMUD).  It has four cable-tensioned, fabrics warped into hyperbolic curves.
Turner Construction engaged us 2.5 years ago to design, engineer and construct this structure for SMUD's new 51-acre East Campus in Sacramento, CA.  We also worked with Stantec, the architect for this $multi-million campus.  Our construction crew completed the erection this week.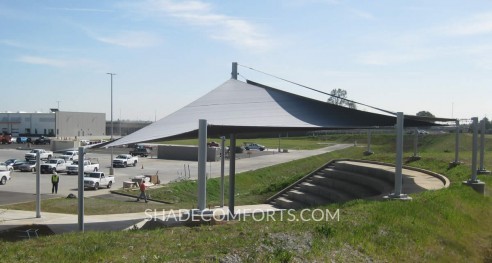 The top of the amphitheater is 10′ higher than the bottom and has 7 of the structure's 11 posts.  The center post is 27′ tall and weighs 1,500 pounds.
See next fabric shade structure project.