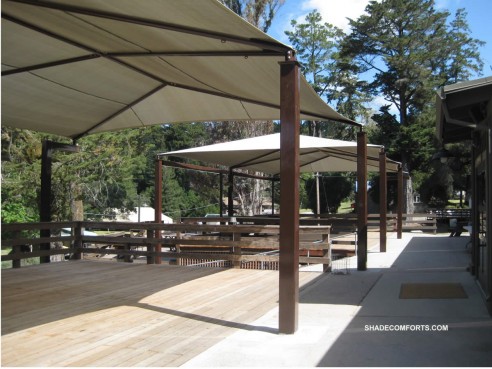 Two fabric shade structures cool the upper terrace of a large, wooden deck at The Salvation Army's Redwood Glen camp and retreat in the Santa Cruz County community of Scotts Valley, CA.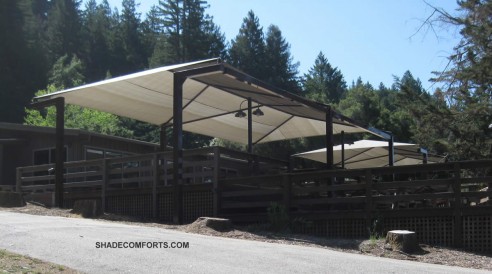 Total coverage is 2,640 square feet.  Each structure has (6) structural steel posts with several supporting cantilevered beams.  We engineered one of the canopies so it can support shade sails in a future phase.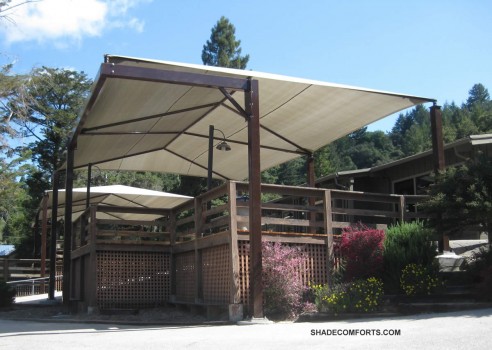 The new-found shade greatly increases the deck's usability.  Previously, intense sun made it undesirable for much of most days.  Campers and other visitors can now gather in cool shade while enjoying the beautiful view of the Santa Cruz Mountains.
See Los Angeles Shade Sails and Courtyard Shade Sails at other Salvation Army locations.