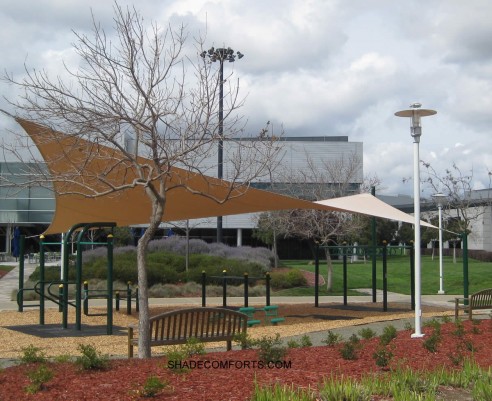 This hypar shade sail cools the new outdoor fitness center on Microsoft's corporate campus in Mountain View, CA.  Its contemporary design aligns with the leading edge technology Silicon Valley companies produce in Santa Clara County.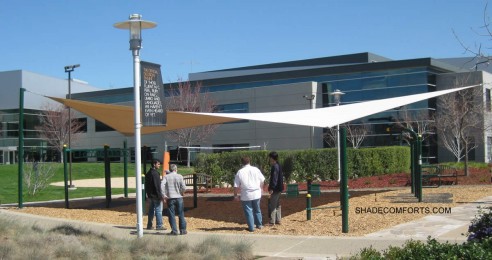 The structure has 4 steel columns and a cable-tensioned fabric covering 864 square feet.  The tallest columns are 14′ and shortest are 8′.  The largest, concrete footings measure 30″ diameter by 6′-6″ deep.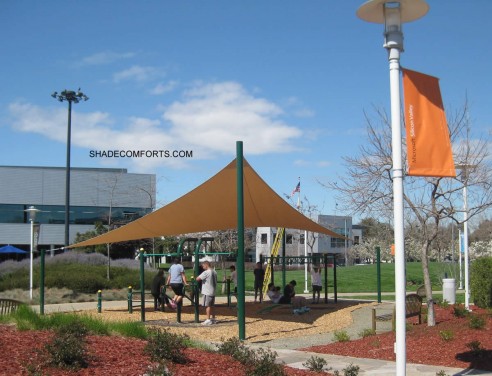 Office workers use the fitness center during the day to exercise.  Good thing after working all night writing software code!
See more California shade structure projects.