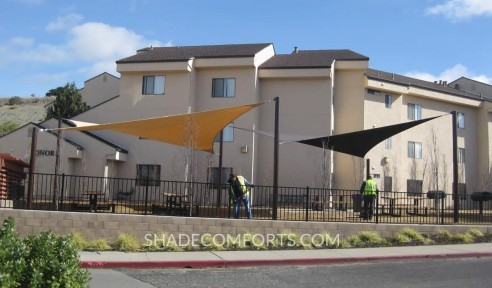 Shade sails sculpted into parabolic curves cool the BBQ patio at California State University East Bay in Hayward.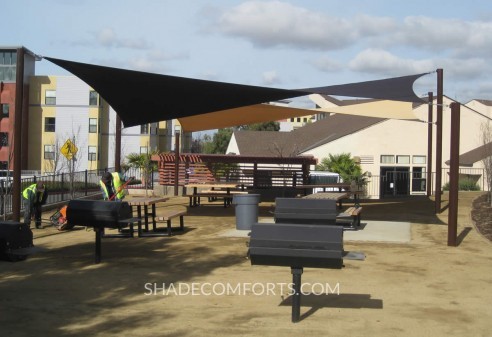 The structure measures 50′ x 30′ and has two rectangular shade sails tensioned with cable sewn into the perimeter hems.   The 6″ diameter posts are 14′ and 9′ tall.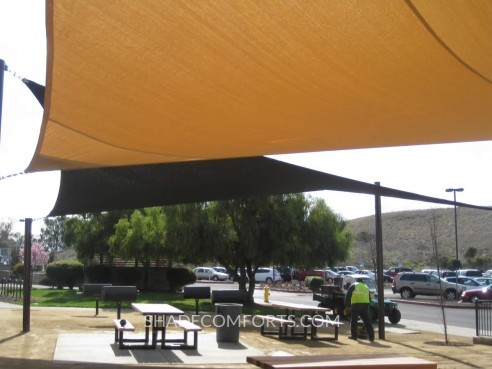 Engineered to local building code, the largest underground concrete piers are 30″ diameter x 6′-0″ deep.