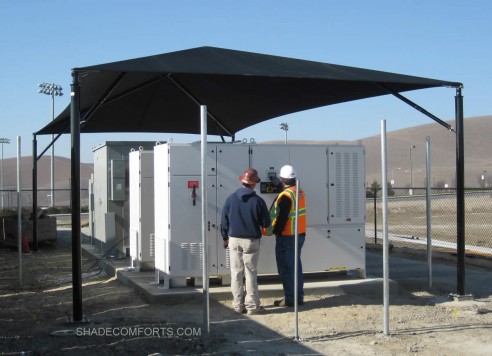 This cable tensioned, fabric canopy shades the electrical transmission equipment for the new solar panel field at Las Positas College in Livermore, CA.  It covers inverters and transformers that condition electricity generated by the huge array of adjacent photovoltaic modules.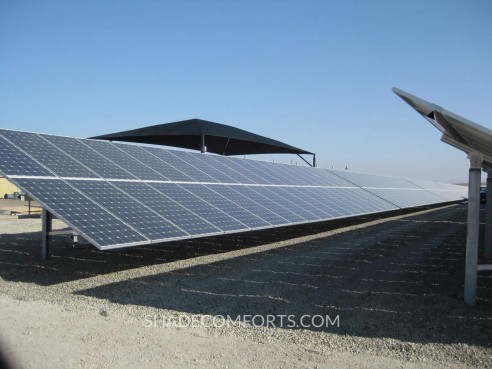 A key design parameter was the strong winds that whip between the mountains.  The location is high above the Livermore Valley near the Altamont Pass, which has the world's largest concentration of wind turbines.  We engineered the structure to withstand 3-second wind gusts up to 90 MPH with the fabric attached.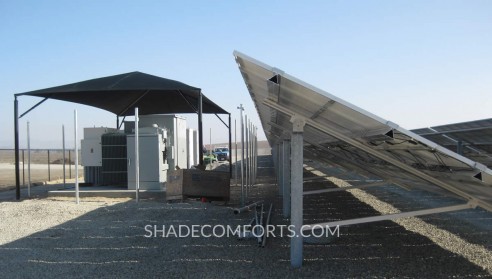 Cupertino Electric designed and constructed this solar project.  They engaged us as their subcontractor to design and build the canopy.
See more California school shade structure projects.