This freestanding patio awning shades much of the central courtyard at The King's Academy in Sunnyvale, CA.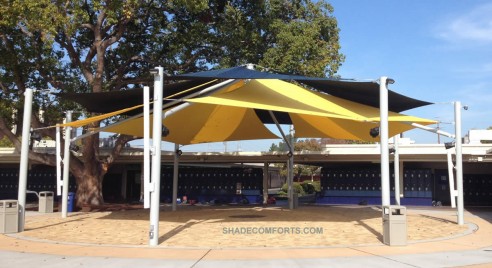 Measuring 52′ in diameter, it features large clearspan between posts. Eight (8) overlapping shade sails connect 21′ above the center of this patio awning.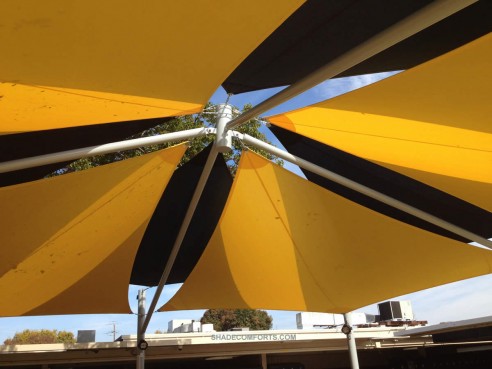 Sophisticated speakers and lights are secured to the perimeter posts. Media screens will also be added to the posts in the future.