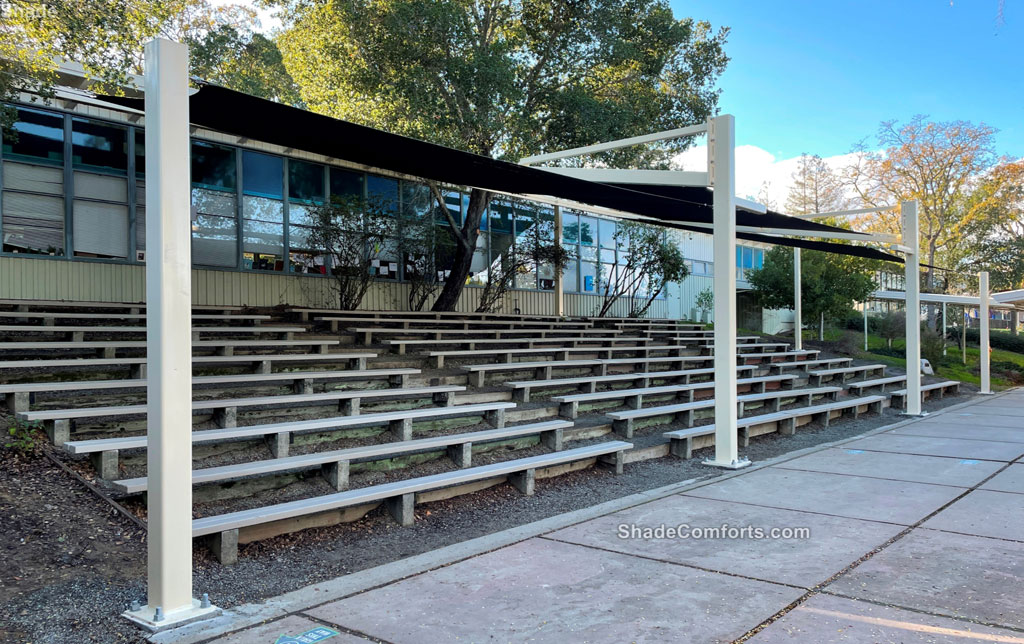 This shade sail structure covers 3,115 square feet of bleachers in the San Francisco Bay area.  Private school students at The Woodland School in Portola Valley (San Mateo County) now have sun protection during outdoor meetings and lunch breaks.
Clear spanning the entire area was a key design objective.  Three (3) shade sails extend from four (4) cantilevered beams to (4) other posts.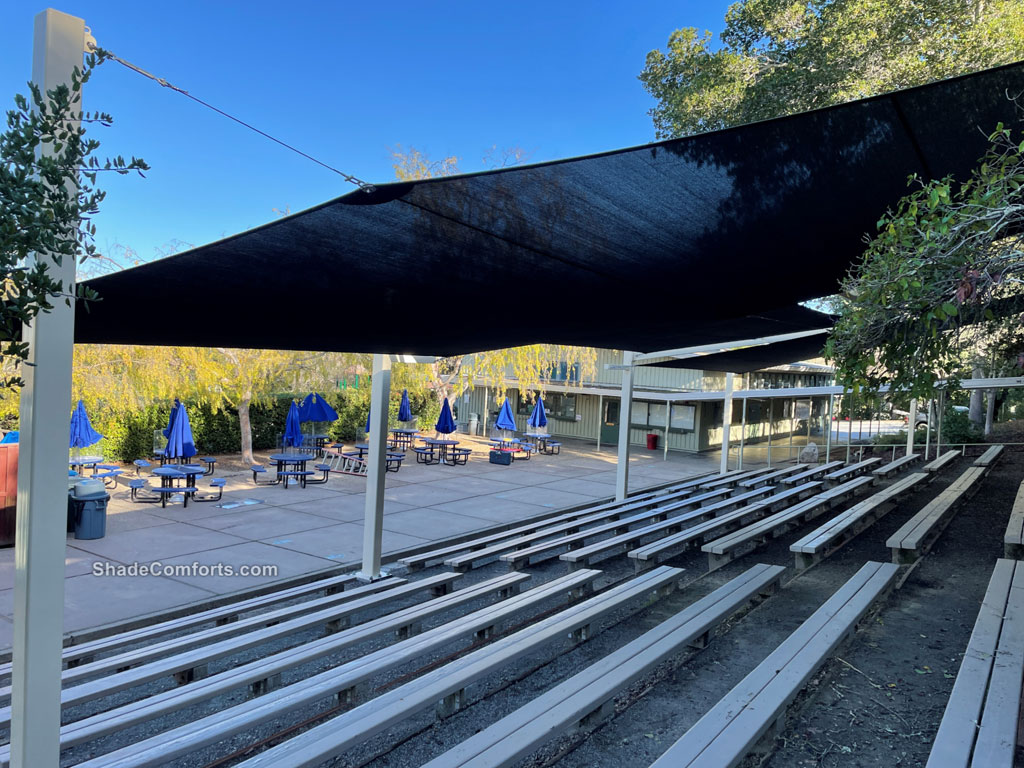 Shade Comforts provided the entire turnkey solution to design, engineer, fabricate, and construct this structure.