This tensioned fabric structure shades the courtyard patio at Stoneridge Corporate Plaza in Pleasanton, CA.  Covering 3,000 square feet, it is the central landscaping feature between office buildings at this East San Francisco Bay business park.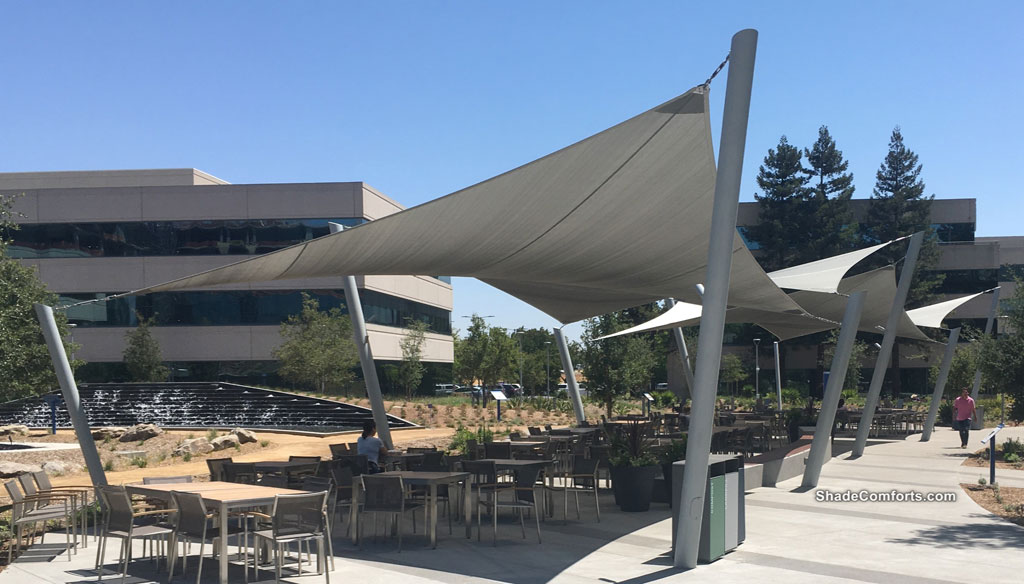 Four tensioned membranes in anticlastic form create parabolic shade sails.  They extend between ten posts that lean outwards by 15-degrees.  Five of the posts have lights mounted to them.  The underground footings are 36" diameter and range between 6-6" and 8'-8" deep.
Shade Comforts was the design-build contractor for this tensioned fabric structure.  We managed its design, engineering, manufacturing, and construction.