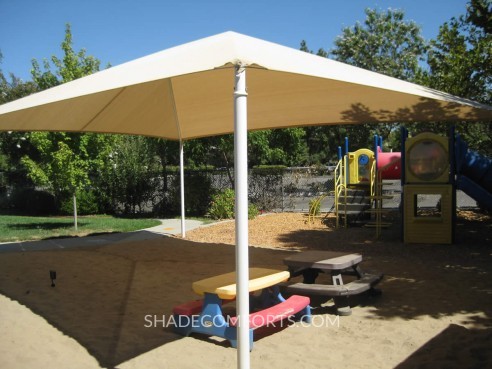 A new mesh fabric net covers the fixed shade canopy frame at Davis Parent Nursery School in Davis, CA.  This preschool is a co-op owned by parents in this Yolo County community in NorCAL.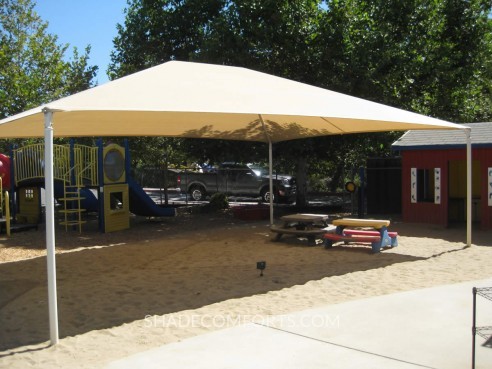 We replaced a 11+ year-old canopy fabric even though it was structurally intact.  However, it was unsightly with dirt and mold.  Unfortunately, nobody hosed the dirt off the fabric during this entire time.  So, the dirt accumlated to the point where it could host mold.  (HDPE threads don't mold because they don't absorb moisture).
See other California preschool shade structure projects.