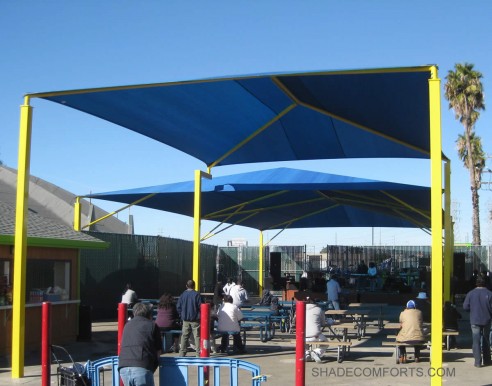 Our shade  structure covers the outdoor stage, patio, and concession stand at Coliseum Public Market in Oakland, CA.  This fabric structure shades spectator tables, standing audience members, and dancers shaking their booties to the tune.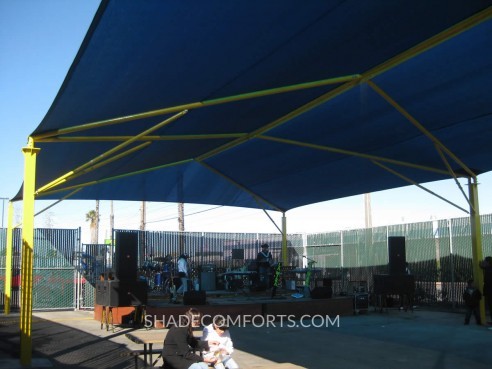 This 9-column shade structure totals 3,180 square feet and has two overlapping, hip roofs.  The largest has a single 67'x36′ fabric totaling 2,479 square feet.  The smaller hip roof (being 30'6″ x 23′) cantilevers over the larger roof by 3′.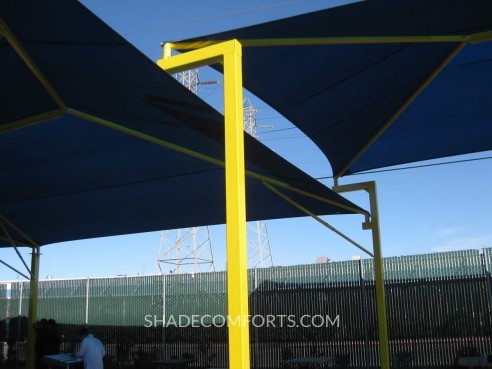 This covers an asphalt patio, which got exceedingly hot much of the year before being covered by the fabric shade structure.  So much so that the patio's revenue potential was suboptimized.  We're told that anticipated increases in concession sales will cost-justify the investment of this patio shade canopy.
See more California shade structure projects.