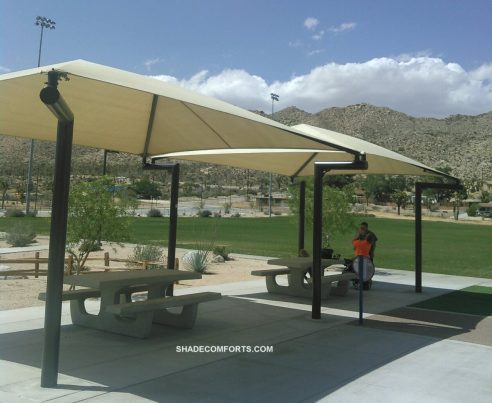 There aren't too many California places hotter than Yucca Valley in San Bernardino, CA.  The developers of Brehm Sports Park knew from the beginning that they needed to shade the picnic patios and playgrounds.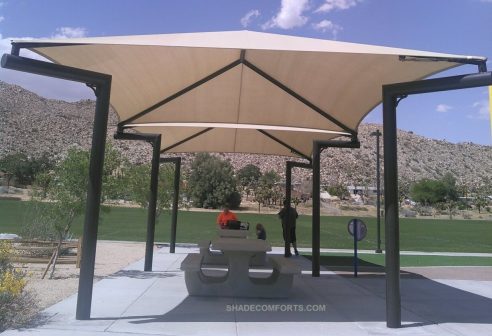 They selected us as their contractor to design, engineer, & fabricate (2) framed canopy shade structures to cover both patios.  Each structure has (6) posts and (2) hip roofs.  Beams cantilever outwards by 4' to enable fabrics larger than the footprint of the posts.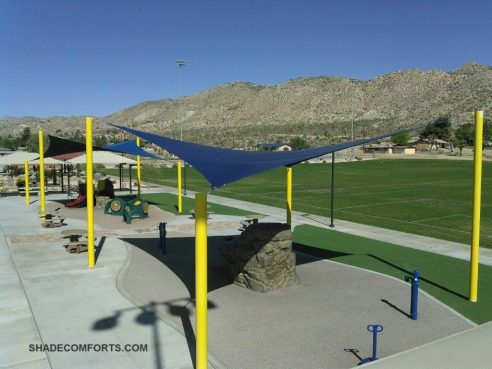 We also did (2) shade sail structures for the playgrounds.  Each  sail is warped into parabolic curves measuring 30'x30'.