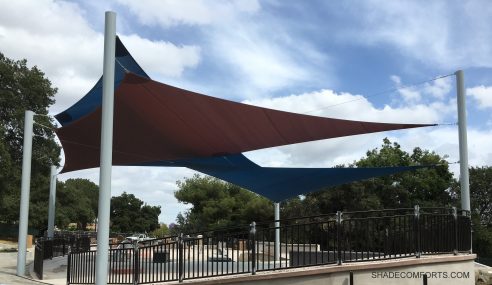 We just constructed the shade sail structure over the new skate board park at Crescenta Valley Community Regional Park.  It is expected that skate boarders throughout Los Angeles County will use this state-of-the-art rink in La Crescenta-Montrose.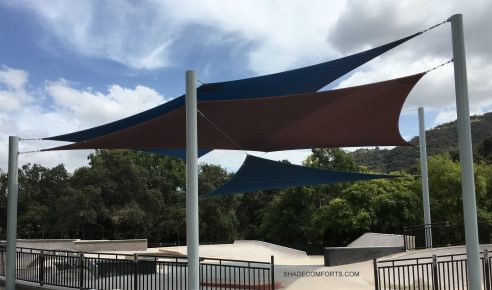 The park was in the planning stages for (3) years.  We were selected as the design and build contractor for this shade sail structure.  We were responsible for design, engineering, fabrication, & construction.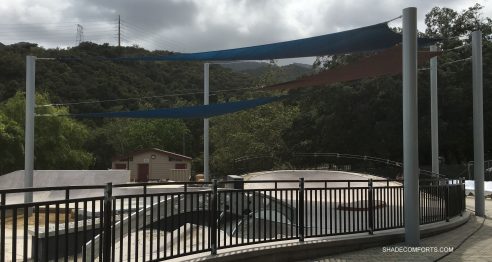 The fabric structure has (3) cable-tensioned shade sails erected to (5) posts.  Being a large rink, posts can't be in the area where all the action takes place.  So, we used extension cables to achieve the needed clear span.