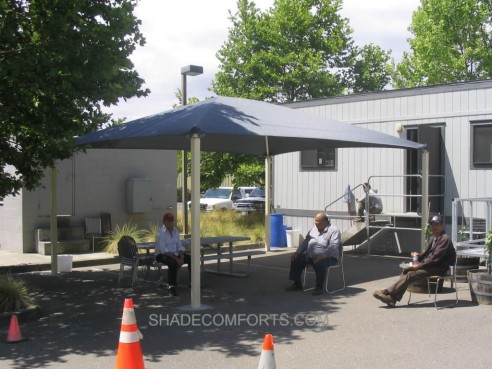 Our outdoor canopy provides permanent shade protection for workers in Healdsburg, CA.  Donated by Rotary Club, the canopy shades the employee break area.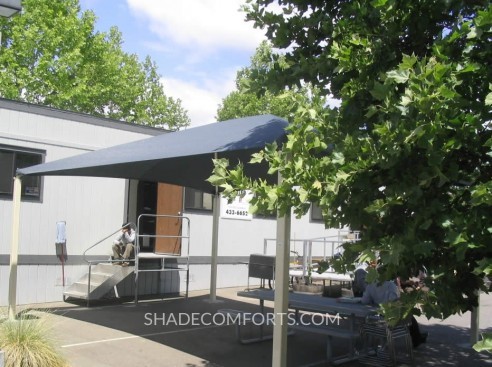 This break area is on an asphalt patio, which regularly exceeded 110 degrees before we covered it with the tensioned fabric canopy.  Workers are now much cooler!
See other municipal shade structure projects.