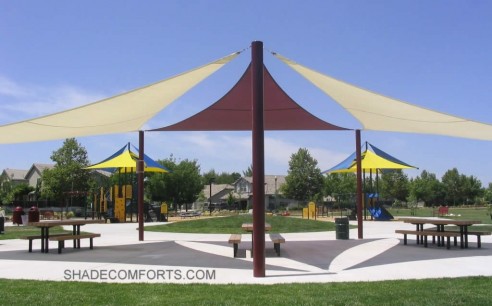 Our shade sail structure now cools the patio at John Barovetto Park in Davis, CA.
Picnickers eat in cool comfort. Parents sit in the shade watching children on nearby playstructures.  Shaded fans watch the adjacent baseball game in this NorCAL neighborhood park.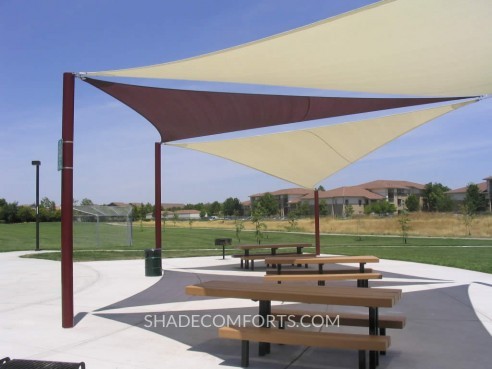 The shade sail structure has 5 columns and 3 cable tensioned fabrics.  We designed, engineered, fabricated and constructed the structure.
See more municipal shade structure projects.