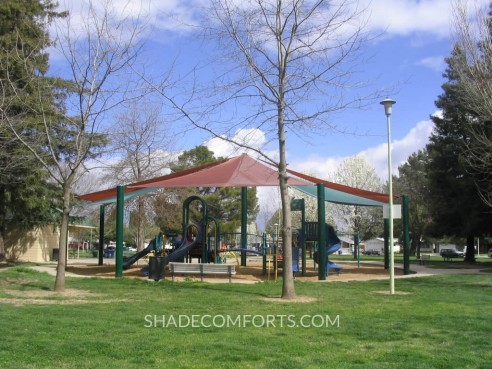 Why a playground shade sails structure?  The play structure at Northgate Park in Sacramento, CA used to get so hot that kids couldn't use the playground.
While constructing, neighborhood moms said, "Wow, that's cool."  They probably meant that they liked the looks, but this fabric shade structure also lowers air temperature up to 20 degrees.

See the photo to the right?  A 6′ tall man stands by the center column, which is 29′ tall. It weighs 1,800 pounds and has a 16″ diameter.
This structure covers 2,500 square feet with 5 shade sail triangles.  The 6 perimeter columns are 14′ tall.
See other municipal shade structure projects.