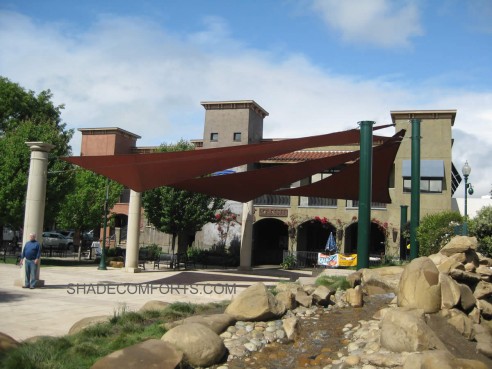 What a difference that a shade sail structure makes on a courtyard patio and walkway!
It's unfortunate when a classy community under utilizes its town square because it's too hot!  You can pay a band to play in the sun, but will people stick around and dance?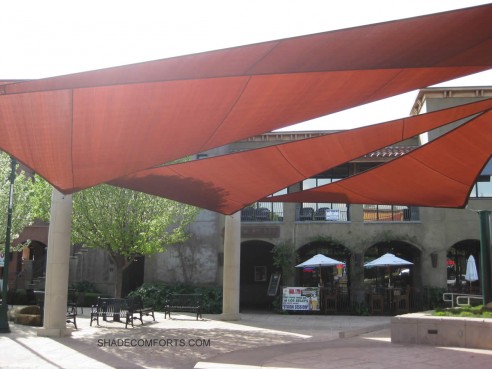 We worked with the mayor, City Planning, and merchants in Vacaville, CA to design a shade sail structure to increase the appeal of their town square.  The challenge was to make this gathering place and pedestrian walkway more inviting by increasing shade with an aesthetically-pleasing and unique design.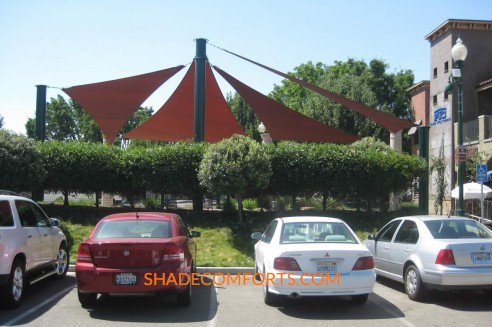 We used precast stone columns to match others already in the town square.  Powder coated steel columns behind the stage also supported the (4) cable-tensioned fabrics.
It's fun seeing people enjoying the shade!
See more municipal shade structure projects.