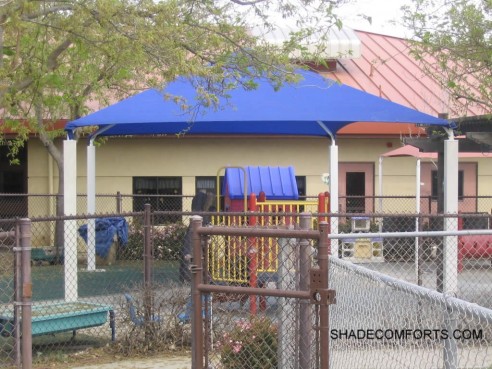 GSA approved shade canopies cool the playgrounds at Travis Air Force Base in Fairfield, CA.  These fabric structures are at several child care facilities throught this enormous military base.
One is the new 4-column hip roofed canopy shown at the right.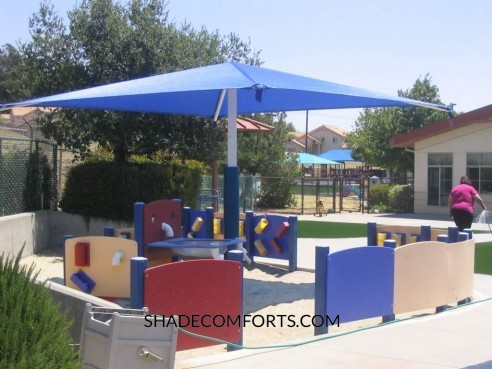 Another was for the new 15'x15′ permanent shade umbrella shown at the left.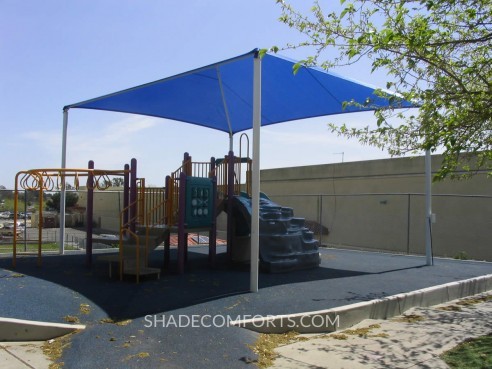 We also replaced the HDPE shade cloth fabrics on three structures constructed over 10 years ago.