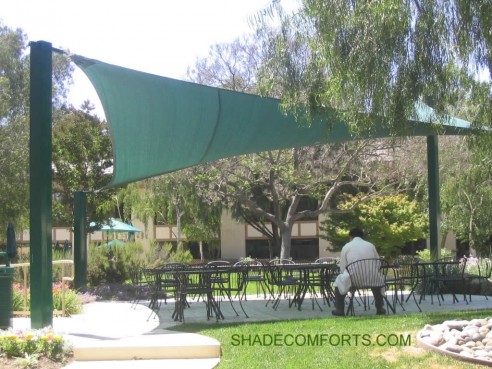 Why have a tensile shade structure? Because employees and corporate visitors will like being in the courtyard if it is comfortable and beautiful.
That's the philosophy at Finisar Corporation in Sunnyvale, CA.  And that's exactly what this manufacturer of fiber optic subsystems and network test systems did for their employees and visitors. They created a veritable Garden of Eden!  Right in the courtyard at their corporate headquarters.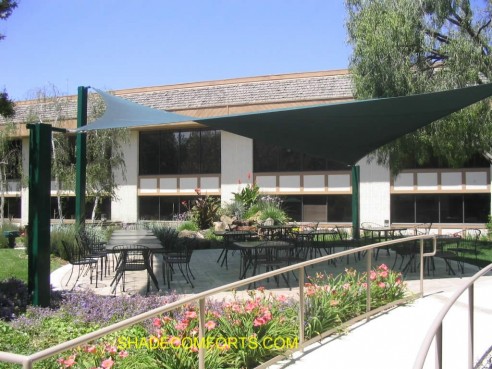 We designed, engineered, fabricated, & constructed this tensile shade structure shaped into a hyperbolic curve.  See http://en.wikipedia.org/wiki/Hyperbolic_curve.  It serves as a cool patio canopy for employees on break.  Yes, and I mean "cool" in both senses of the word.
By the way, if you understand the Wikipedia definition of "hyperbolic curve" linked above, then you deserve a white coat too!
See other California shade structure projects.