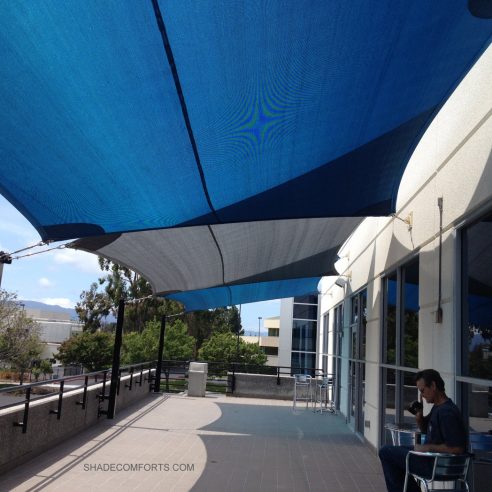 This shade net structure covers the 2nd floor terrace at Abbott Laboratories in Santa Clara, CA.  The company is a major manufacturer of pharmaceutical and diagnostic products.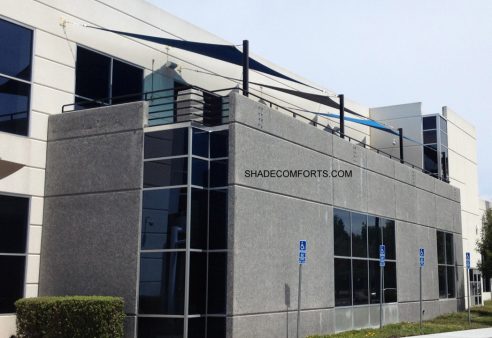 Covering 1,425 square feet, this structure has (3) overlapping shade nets tensioned between (4) columns and the face of the concrete building.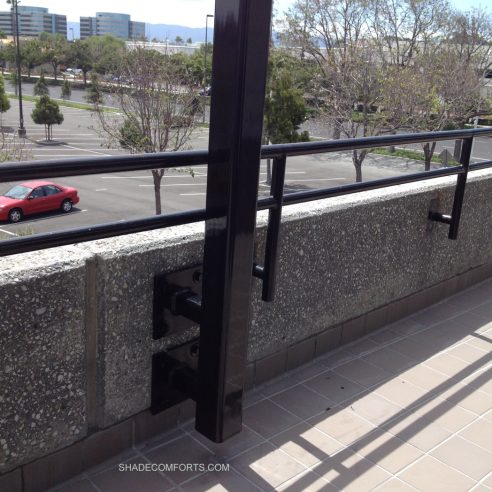 As the design and construction contractor, we secured the 200# columns to the parapet wall so…
…they'd withstand the tremendous wind load exerted onto the shade nets at this high-exposure location.
…we wouldn't have to rip up the tile floor to secure the posts to underlying framing.
…the posts could not rest on the tile because it would crack it under load.
The solution was welded plates on the inside face of each post that we bolted through the concrete parapet to suspend the posts above the floor.