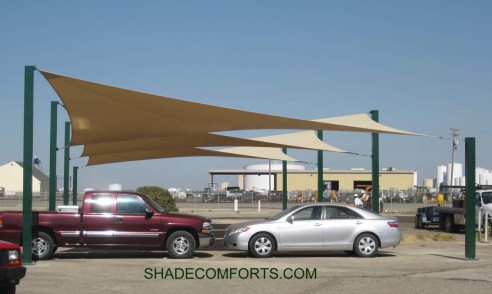 Our shade sail structure cools the employee parking lot at J.R. Simplot in Helm, California.  This agricultural chemical manufacturing company in Fresno County is just one facility of this international company, being one of America's largest, private companies.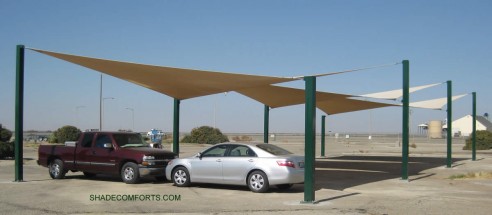 The parking shade sail structure measures 90′ x 36′ (i.e. 3,240 square feet) and covers (18) cars that park front-to-front.  Each of the (3) tensioned fabric shade sails measures 30'x36′ and is warped into hyperbolic curves totaling 1,080 square feet.  The (8) powder coated columns range in height from 10′ to 15′-6″.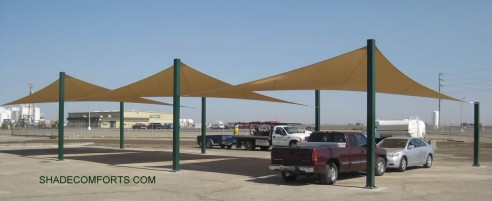 Wind speeds in this Central Valley community often exceed 50 MPH, and the car shade structure withstands even greater force.  The concrete footings are 30″ diameter and 10′ deep.  The steel columns measure 8″x8″ and are .25″ thick.
Temperatures exceeded 104 degrees when we constructed this parking shade structure in August.  No wonder that employees complained when their cars melted into puddles by the end of their work days.
See more California shade structure projects.