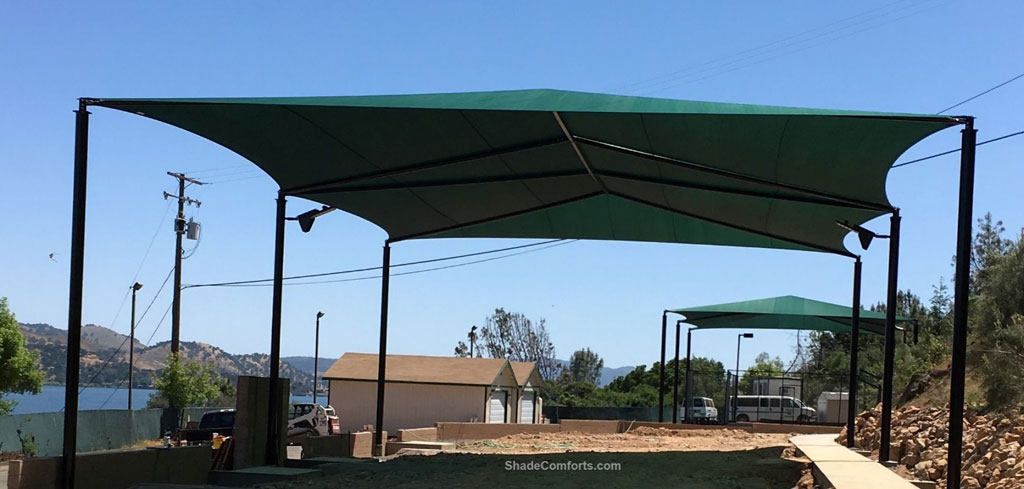 These super span hip roof shade canopy structures cool large, outdoor play areas.  The foreground structure covers a volleyball court.  The background structure cools a basketball court.
Both structures have a single HDPE shade fabric atop (6) 20' posts.  The footings measure 36" diameter x 7' deep.  The volleyball canopy measures 50'x80' and the basketball canopy measures 43'x66'.  Adjacent to windy Clear Lake, the structures withstand 110 mph wind with the fabrics attached.
Shade Comforts assumed contractual responsibility for structure designs, engineering, fabrication, and construction at Camp Konocti in the Lake County, CA community of Kelseyville.