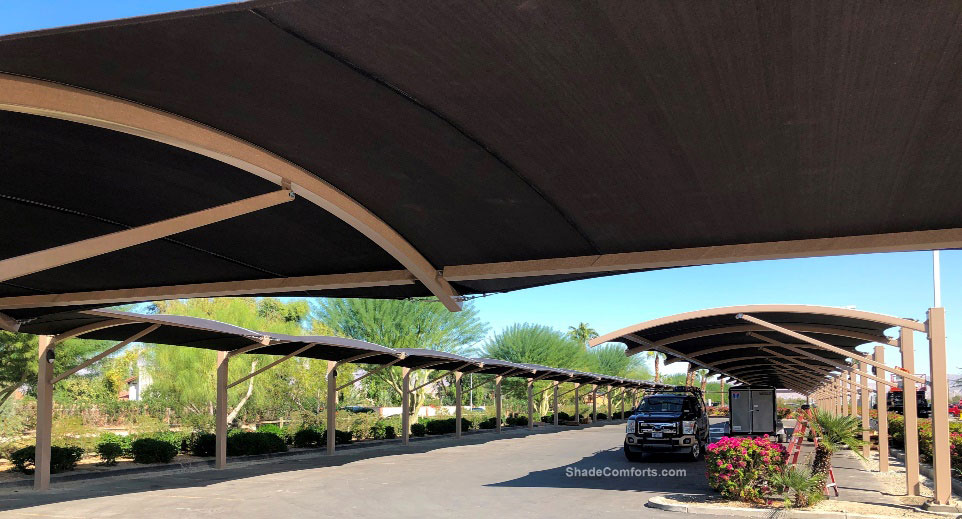 These parking lot shade canopy structures cool cars at Augustine Casino in Coachella, CA.  Summer air temperature can exceed 115 degrees F.  It gets hot in Riverside County's Inland Empire on asphalt pavement!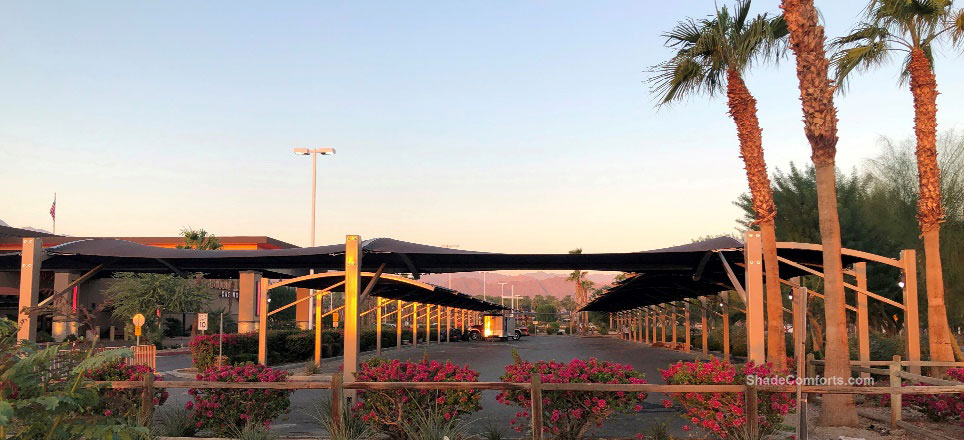 Totaling 10,170 square feet, arched beams of tensioned fabric cantilever 18' out from the columns.  Four structures shade 67 parking spaces in the valet parking lot.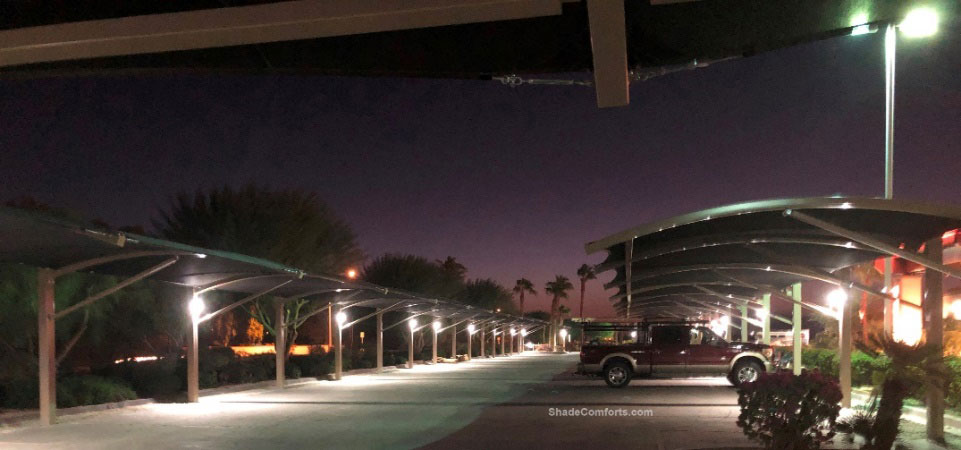 We provided single-source contractual responsibility for the design, engineering, manufacturing, and construction of these parking shade canopy structures.