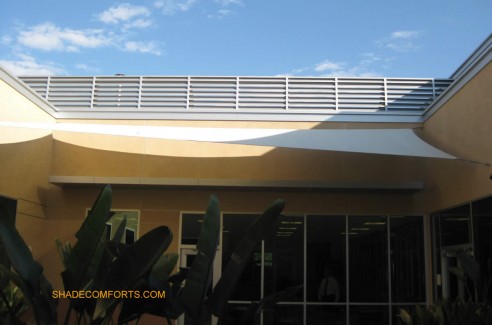 Our awning shade sail cools the courtyard at Kaiser Permanente Hospital in Santa Clara, CA.  It's shaped as a trapezoid measuring 505 square feet.  The longest side is 31′ long.
We began working with the architect to design it before the building was constructed.
See more California shade structure projects.