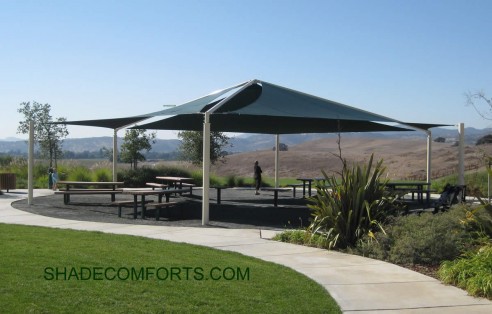 A shade ramada now cools the park picnic area at Rancho Solano Homeowners Association in Fairfield, CA.  It overlooks California's Delta Region.  A gazebo, this fabric structure covers 2,291 square feet.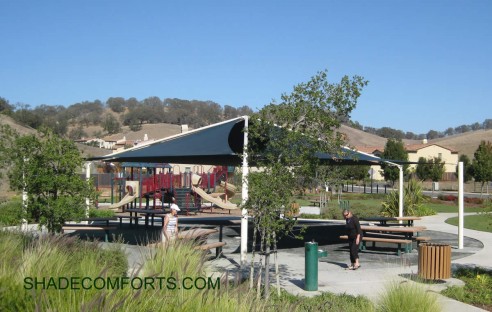 The ramada has six (6) powder coated steel columns arranged in a 54′ diameter hexagon.  Three steel rafters join 16′ above grade without a supporting center column.  This enables the entire 2,291 square feet to be clear spanned.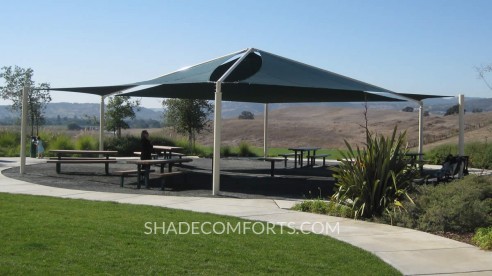 This custom designed, engineered and prefabricated gazebo has three (3) cable-tensioned shade sails. The fabric is Comtex Extra Heavy Duty HDPE, which is approved by the California Fire Marshal.
See next California shade structure project.