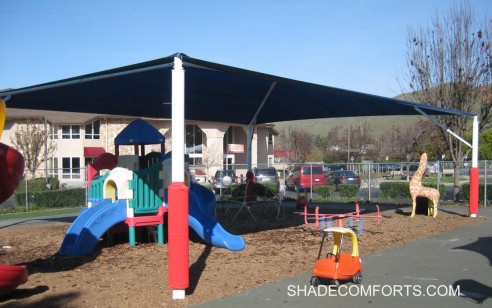 Our playground canopy shades the outdoor play area at Little Lamb Preschool in Fremont, CA.  The school provides day care services for members of Bridges Community Church in this Alameda County community.
The shade cloth canopy has a single hip roof measuring 30'x40′ on four padded columns.  It covers a playstructure and open play area.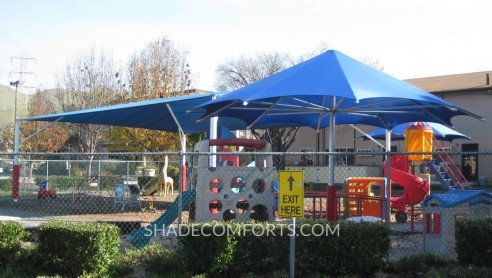 We erected (2) 20′ diameter shade umbrellas three years before in separate areas of the same playground.  Combined with this latest addition, 1,828 square feet of the playground is now shaded.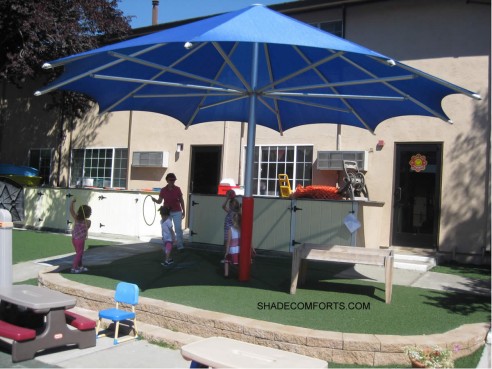 Remember when you appreciated the "little things" in life?  We were reminded seeing how thrilled the kids got watching our excavator and crane!
See more California shade structure projects.