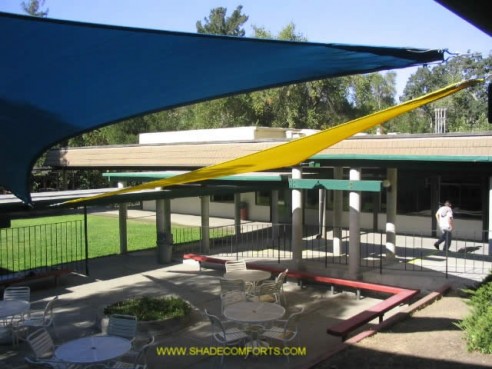 Our shade sail awnings of cable tensioned fabric now cool the patio at Las Trampas, Inc in Lafayette, CA.  This Contra Costa County charitable facility supports adults with developmental disabilities.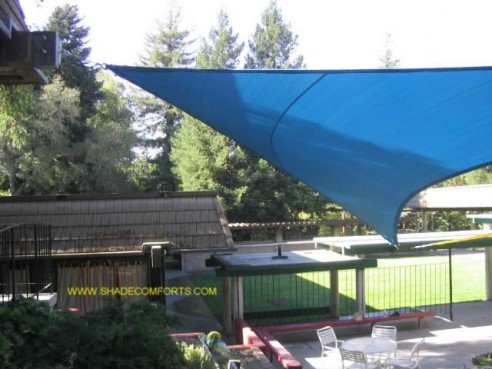 Each of the two shade sail awnings measure 41'x31'x30′ and cover the 930 square foot patio.  Both connect to existing structures making columns unnecessary.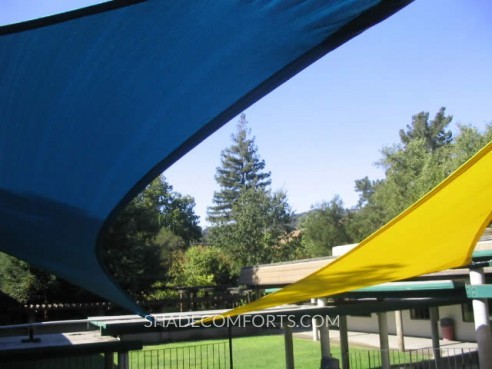 Las Trampas is a wonderful organization providing great service.  We're pleased that "cast and crew" can enjoy the patio in cool comfort in this San Francisco East Bay community.
See other California shade structure projects.