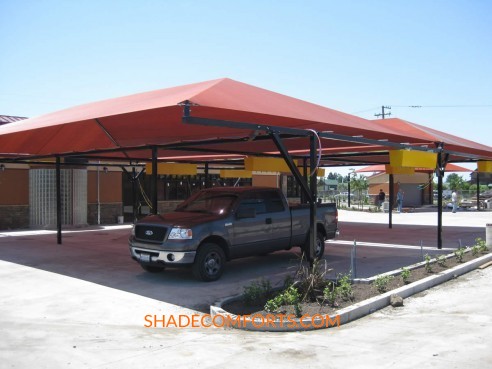 We just covered car vacuum stations with fabric shade structures at Big Easy Car Wash in American Canyon, CA.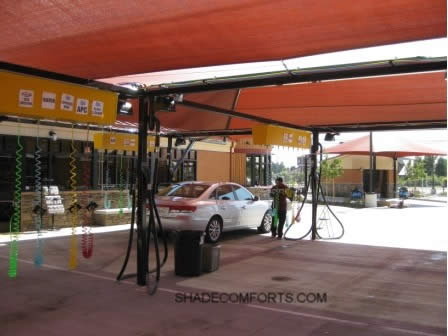 One of the shade canopies shelters the Full Service Vacuum area accomodating up to nine (9) cars at a time.  This structure measures 48′ x 66′ and has (2) hip roofs of shade cloth approved by the California Fire Marshal.  This car cover has (12) columns.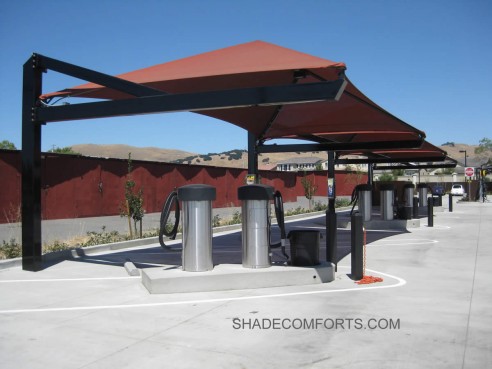 The other shade structure covers the Self Service Vacuum area.  This canopy has (4) 18′ long beams fully cantilevered over the columns.  This enables the columns to be in the back where they won't interfere with traffic.  The structure is 98′ long and has (3) hip roofs of the same fabric used on the full service vacuum canopy.
See more California shade structure projects.