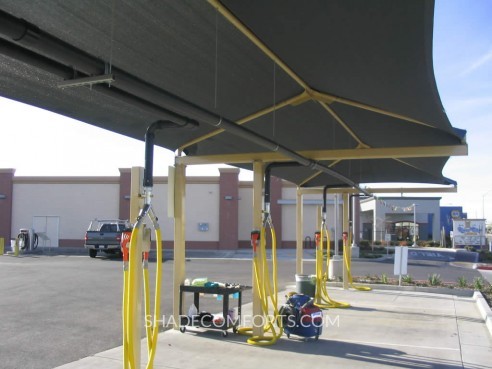 A semi cantilevered shade canopy covers the full service vacuum station and detailing center at River City Car Wash in West Sacramento, CA.  Covering 864 square feet, the structure measures 54′ x 16′.  It has a single, HDPE fabric tensioned with cable.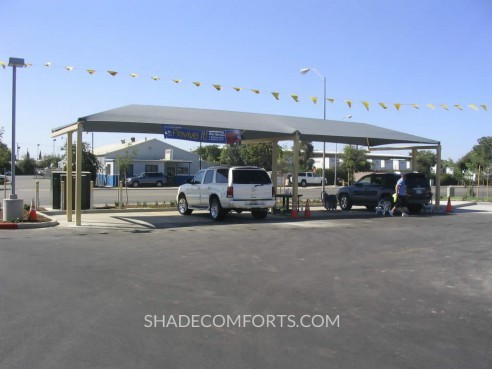 Vacuum hoses and electrical appliances attach to the powder coated steel beams and columns.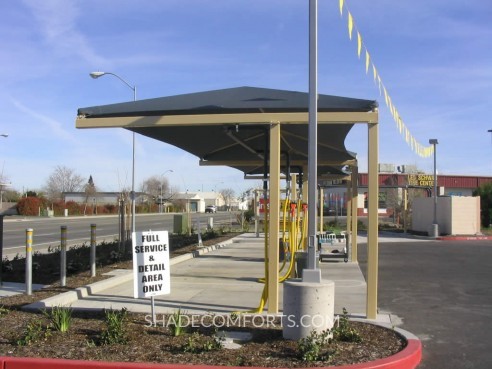 Shade Comforts designed, engineered, fabricated and erected this shade structure for the new car wash.