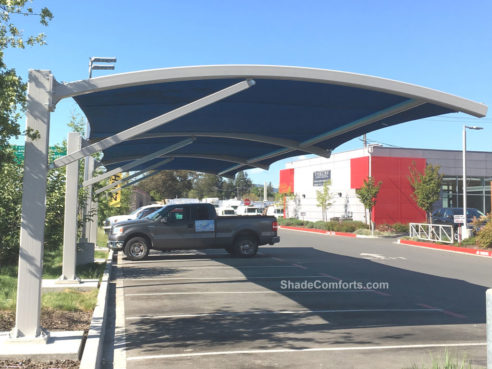 We were the design-build contractor for this parking shade structure at Splash Express Car Wash in Santa Rosa, which is a major Sonoma County, California city. The shade it creates prevents water spots on cars while employees detail them.

It is 60' long with (4) arched, cantilevered beams that project 18' out from the posts. Each post is 10"x6" structural steel and anchored with underground footings measuring 42" diameter x 6' deep.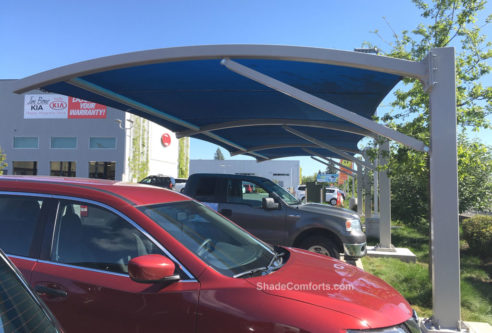 Attractive curb-appeal was an important design consideration. This parking shade structure is highly visible to thousands of daily drivers on Interstate 101.