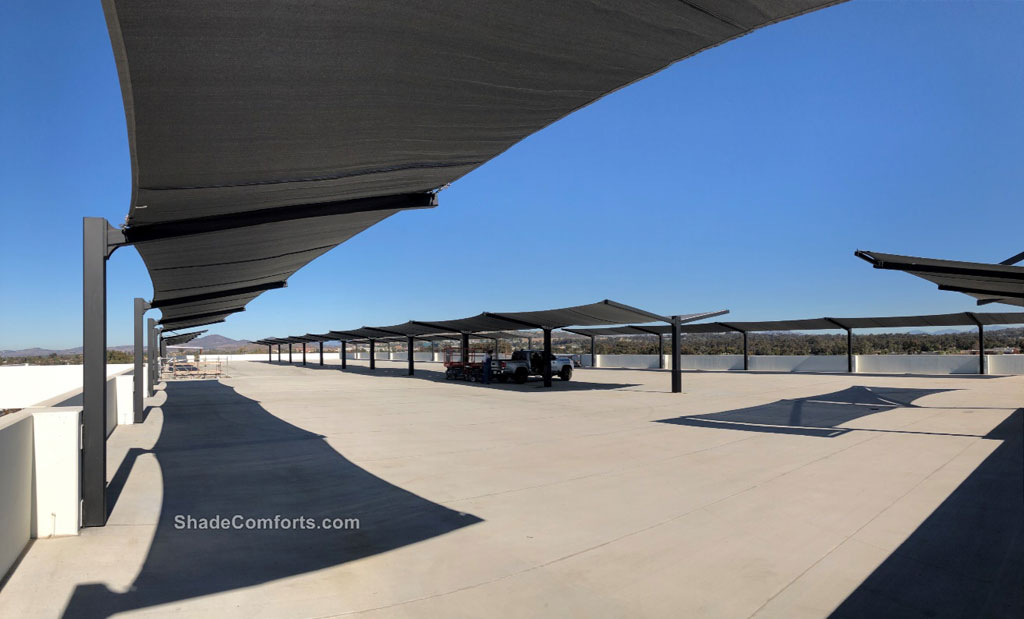 Six fabric shade structures cover 14,474 sq. ft. on the rooftop level of a 5-story car parking garage at Jaguar Land Rover of San Diego.   The largest is a 279'-long T-post in the center of the floor.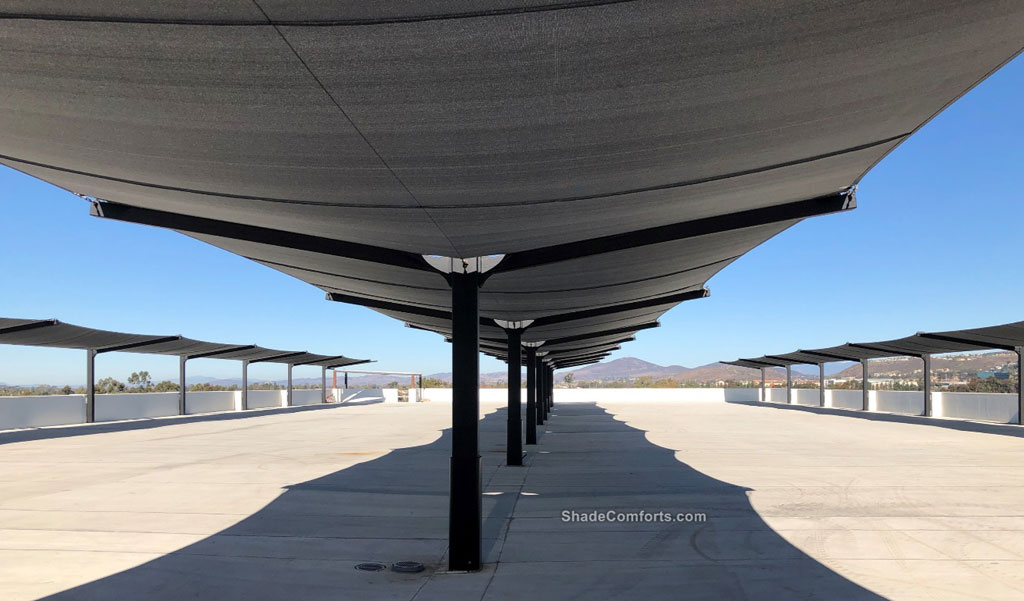 The five other structures are designed for in-line parking and secure to the perimeter concrete columns running to ground level.

Shade Comforts assumed turnkey contractual responsibility for the design, engineering, fabrication, and construction of these rooftop shade structures.