See photos of walkway coverings with tensioned shade fabric. These shade canopy structures cool pedestrians on sidewalks, outdoor malls, plazas, concourses, galleries, piazzas, promenades, arcades, boardwalks, and colonnades throughout California.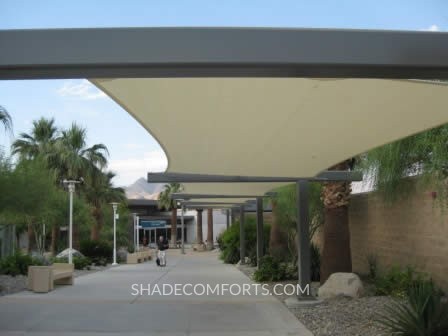 Air temperature around this airport sidewalk can sometimes exceed 120 degrees! Visit walkway covers to learn more about this project.
See next walkway cover photo.