Sun shade canopy structures protect players on many types of outdoor athletic courts,  sport fields, play areas, and rinks throughout California.  They shade basketball courts, skateboard parks, pickleball courts, driving ranges, tennis courts, badminton courts, bocce ball courts, riding rinks, lawn bowling fields, roller skating rinks, shuffle board courts, volleyball courts, batting cages, and other play areas for sporting events.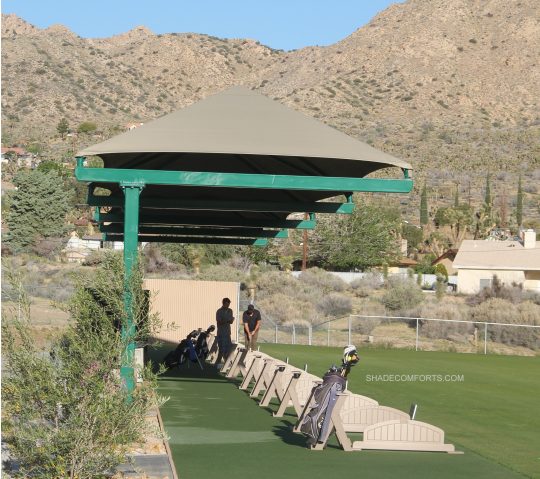 This shade structure keeps golfers cool on the driving range at this golf course in San Bernardino, County. We were responsible contractor for its design, engineering, fabrication, and construction.
See next photo of a sport shade structure.