Entrance shade covers and driveway shelters make the ideal shade canopy.  They cool visitors at California hotels, motels, restaurants, clubs, hospitals, office parks, shopping centers, etc. These fabric shade structures can function as porte cocheres and porticos.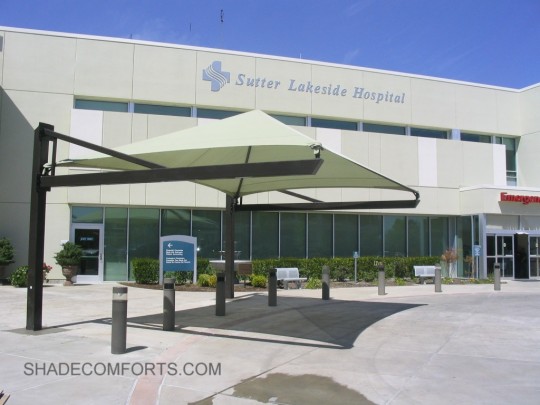 This driveway fabric structure enables hospital visitors to be in cool shade while they await their ride.
See next entrance shade cover photo.