The Funbrella Palm is a unique alternative for permanent shade needs.  It always stays open; there is no winch.  Yet it withstands wind up to 85 MPH!  Being 20′ in diameter, it shades almost 314 square feet.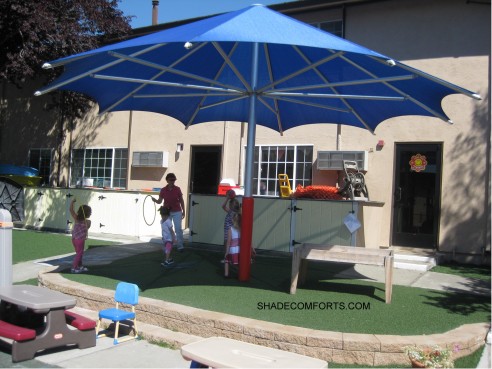 The fabric top is High Density Polyethylene (HDPE) shadecloth shielding up to 95% Ultra Violet rays. Seven color choices are available: Aquatic Blue, Brunswick Green, Cherry Red, Desert Sand, Natural, Turquoise and Yellow.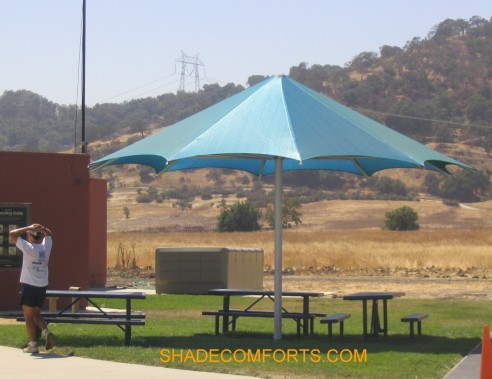 Shake one!  They're amazingly sturdy.  This giant umbrella is secured inside a ground sleeve that is anchored into 3 feet of concrete.  The center pole is 4 3/4″ diameter aluminum tubing and weighs 110 just by itself.  It  rises to a peak height of 13'6″.  The lowest points on the canopy are 8'6″.   Each of the (10) rafters are 9′ high and are 2″ diameter aluminum tubing.